Yes, you read that right – This article is inspired by THAT Adele.
In an era where real girls next door are hung up on curating idealised, Instagram-friendly versions of themselves, Adele is keeping it real.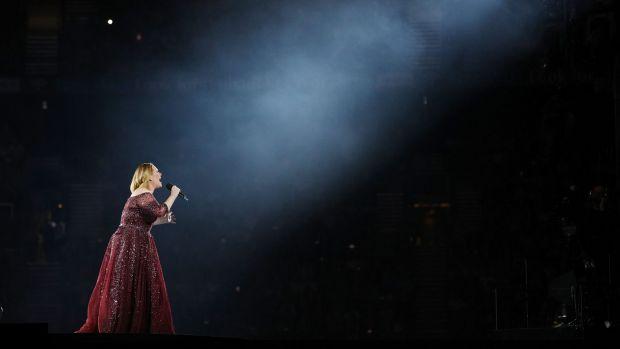 I went to her Melbourne concert last night. I like her songs but I would not say I was a massive fan. After last night though, I am definitely one. We all know she sounds amazing but what 75,000 people learnt last night is that she is very down-to-earth, humble, charming , FUNNY and she is definitely keeping it real. She was interacting with the audience as if she was talking to her best friend. There were a lot of real moments with her. She told us a story when she found out Alison Krauss (her idol) was in her Nashville concert and she followed her into the toilet in her big ball gown dress to proclaim her love and to let her know the dong "Don't You Remember" was inspired by her.  There was a shout-out – received loud and clear – to the people watching out the windows of their high-rise Docklands apartments. What about the time she was telling us about her ball gown dress – which is a mix of sweat and dead bugs. And the swearing, my god, love her swearing. I have never been to a more intimate concert, it almost felt like I was catching up with an old friend (PS: Adele, if you're reading this, let's be friends. I think you and I would get along quite well).
Three ways to keep it real like Adele:
Tell Your Story
Or rather, like Adele, tell us many stories. Every single one of you would have stories to tell. Don't feel like you have to come up with some big bizarre interesting stories. It could be something that happens on your day-to-day basis. Adele told us about her one-off dancing class, after which she proceeded to attempting a hip hop wave move. People can relate to that. It could be that time when you sign up for a free trial boxing class and felt intimidated by a group of muscle men. I saw a big group of naked people cycling around the city as part of Naked Cycle day. That was definitely too much sausage sight on a Sunday afternoon.
Embrace vulnerability
Adele finds power in vulnerability. Heck, she wrote a whole album based on her past relationship. She poured her heart and soul into this album and let the whole world know what she was going through and what she was feeling. She told the audience the breakup story behind the song "Someone Like You" and how she was feeling at the time. That was her opening up to 75,000 people.
People often confuse vulnerability with weakness. It is not. Rather, being vulnerable is the strongest thing you could be. It is about opening up to people and giving others opportunity to know you, the real you. And letting go of the fear of what they might find. It is about giving you the opportunity for real, authentic relationships.
Laugh at yourself
I don't even remember the amount of times Adele laugh at herself during the show. She told us a story about how she forgot the lyrics to her own songs and one of the audience mouth the lyrics to her. Not one to get flustered, she laughed it off apologetically. To borrow from Mark Twain, "The human race has only one really effective weapon and that is laughter".  We shouldn't take life or ourselves too seriously. We should laugh at the absurdity of it all and celebrate in both our positive and negative characteristics — they're what make us unique. We can't let negativity take over and laughter is one of the most powerful tools in this endeavor.
In conclusion, I think she is an amazing role model to young women out there and she should definitely consider a career as a comedian. She is freaking hilarious!
Sources: The Age, Elite Daily and Thought Catalogue